Greco Telecaster: Striking. Unique. Killer sound. Easy to play. Early 70s. Matsumoku Japan.
That's how the ad for this one started. It was the first Guitar we brought in, along with "Ugly Paul" the Greco LP Rescue Guitar, but we digress. This week marked a year since the first shipment and sales. A year growing a business. Testing the market. Finding a purpose. Building a brand… 2021 has been wild.
I've really enjoyed getting to understand guitars more. Learning about the intricacies of the makes and models and their common issues.
And more than anything the donation rescue was so rewarding. Expect more.
As far as singling out this Telecaster… felt like the right thing to do, remembering the Maron Telecaster. To this day it's described as 'the one that got away…' The most unique Telecaster… with only a couple of modifications and a beautiful example from the Matsumoku factory in the early 70s. 
It needed only a service and was out the door.
At this stage I would love to ask you to consider buying a t-shirt to support our rescues and donation rescues. Please browse the t-shirts.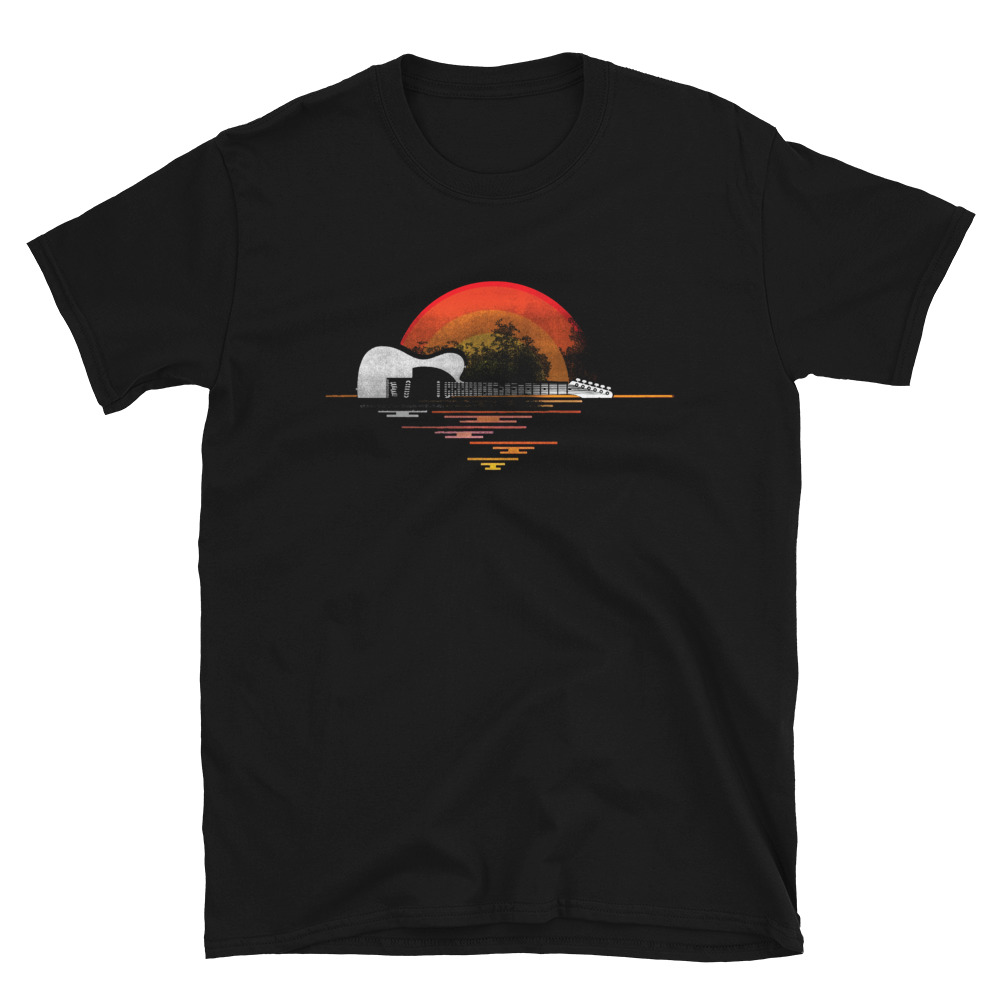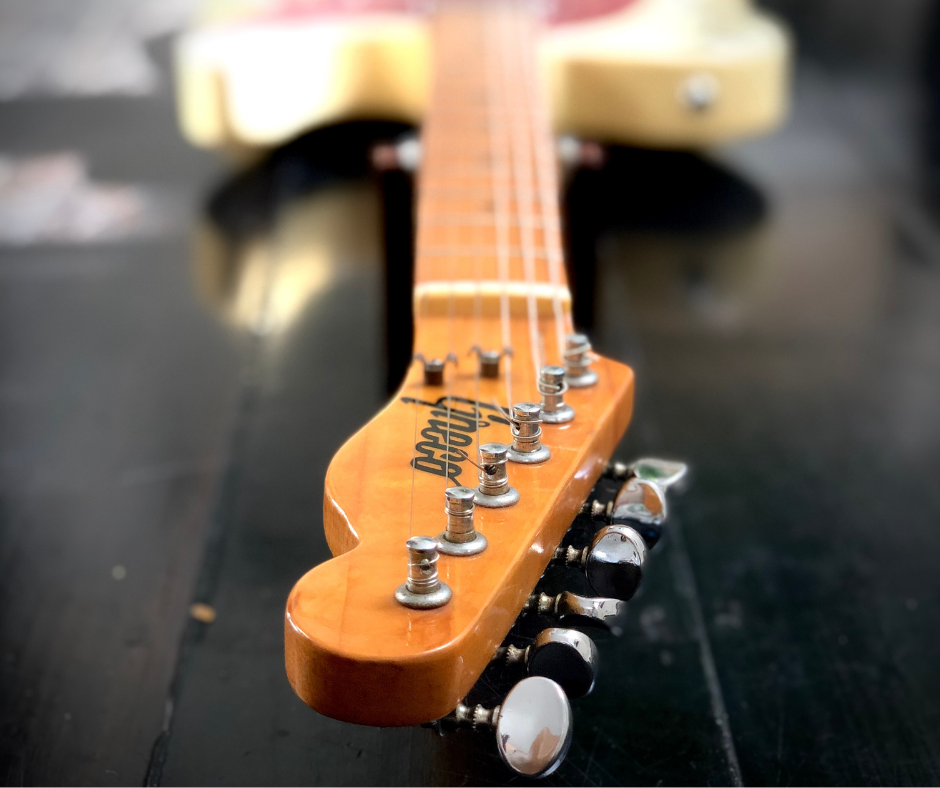 Here's the rest of what the ad read:
Greco Telecaster: Matsumoku Japan.
Neck: Three piece neck construction (strength and stability over the traditional 2 and one piece necks). It's a shorter scale length than the Fender of the time (24.75), so it feels more compact and easier to play. 
• frets still have plenty of meat and  cleaned up nicely
• Fretboard has a couple of blemishes, bit overall for the age is great
Body: In good condition. A few dings here and there (but no major gashes or bashes. Paint cleaned up well. Weighs in at 3.4kg
• Custom pick guard: It's maroon / almost metallic sheen and when the light hits, it turns a pale shiny pink. Looks killer! 
• OK, that volume knob… I wasn't a fan until I saw it in real life and played it. It seems to have been poached from an 70s hi-fi system. It's mega cool and unique, and actually adds to the functionality. Happy top supply a replacement vol knob if it's an issue for you!
• Stickers on the front and back will keep them on.  I love them as it adds to the history, but if you're not a fan… they can be removed by the new owner. 
Electronics: Good working condition – jack / switches / pots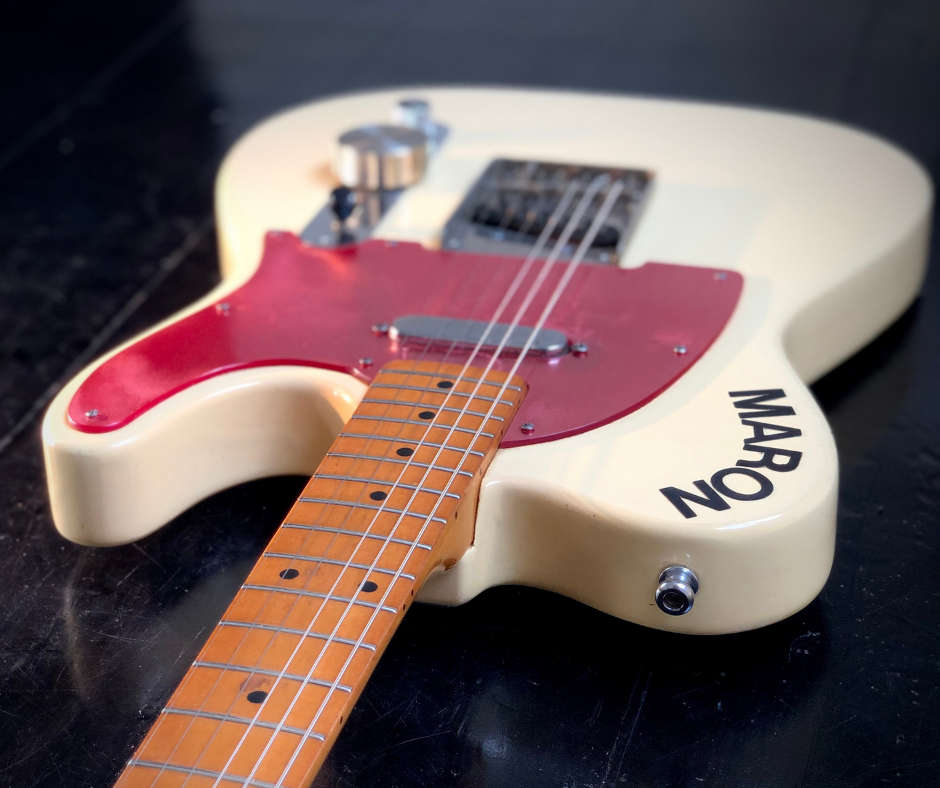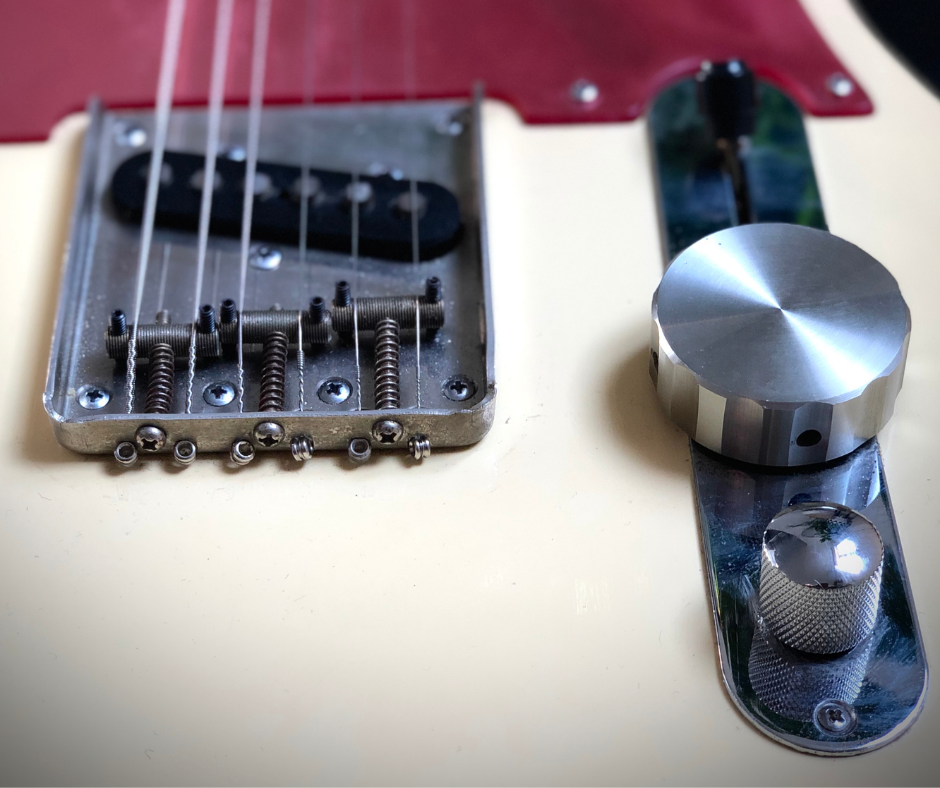 I even made a s**t video. Check it out.
For more images check out our Instagram.
Cheers,
Andrew!